Logistics and Service Centers
Greater Airport Area
The following section provides the results of the regional center analysis and measures how a center performs relative to the future vision for its category.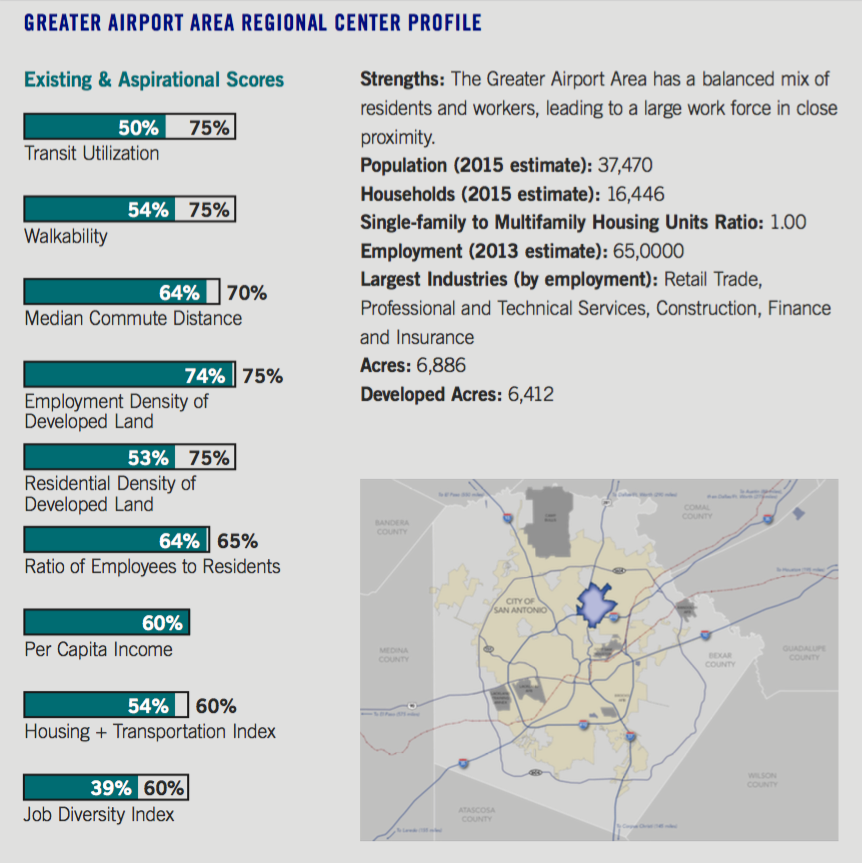 The Greater Airport Area includes the San Antonio International Airport, large concentrations of office uses and major retail destinations, making it the most economically diverse regional center. Located at Highway 281 and Loop 410, the area is well connected by a variety of transportation infrastructure to facilitate the movement of people and goods. This commercial diversity and regional and international activity contribute to a high number of jobs; making the Greater Airport Area the biggest employment hub of all regional centers. Although the airport is a major anchor, an estimated 60% of employment is not airport related.
Tasks Ahead: The Greater Airport Area regional center should prioritize walkability and transit connectivity.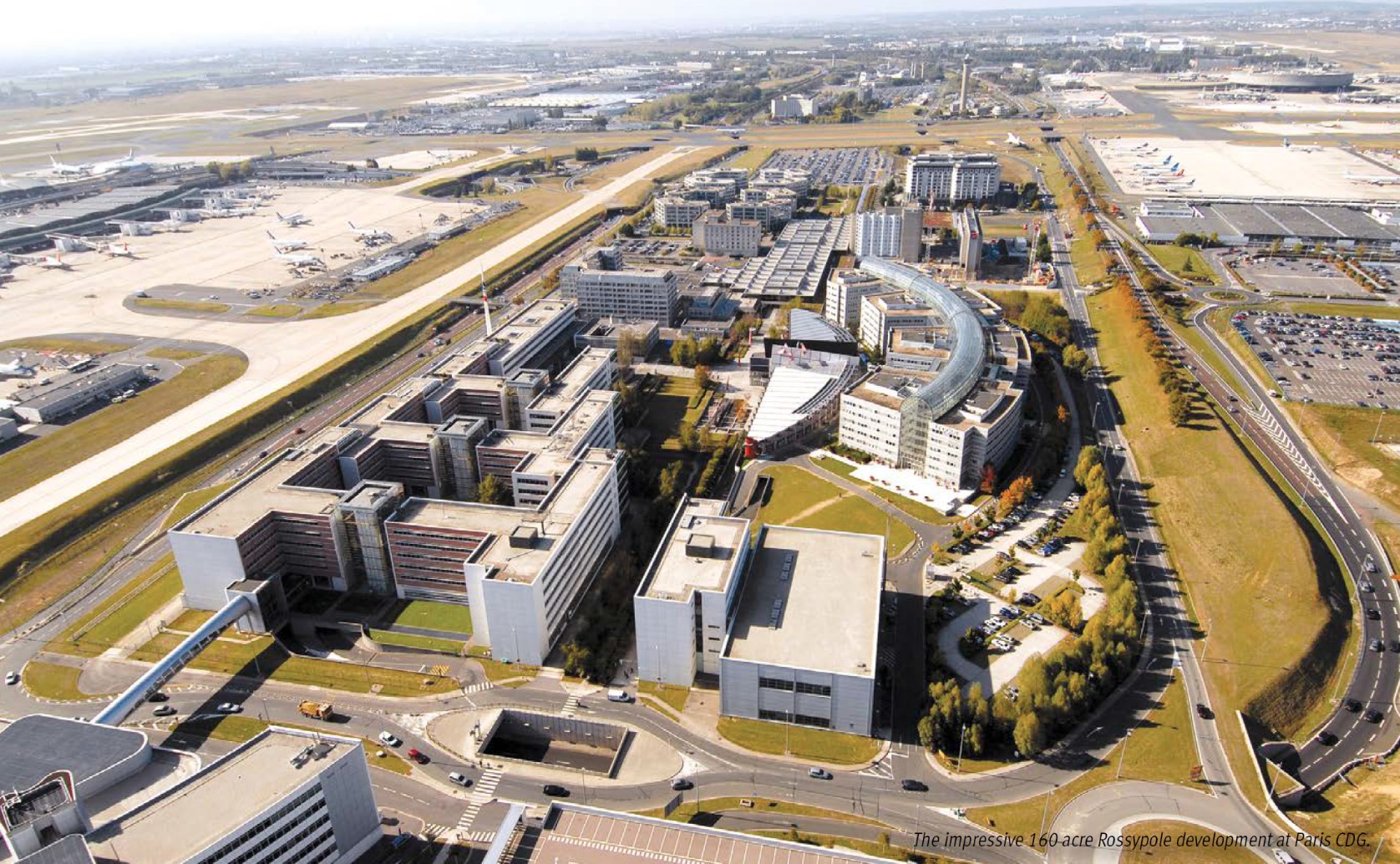 Learn more about the Regional Center Profiles