Special Purpose Centers
Fort Sam Houston
The following section provides the results of the regional center analysis and measures how a center performs relative to the future vision for its category.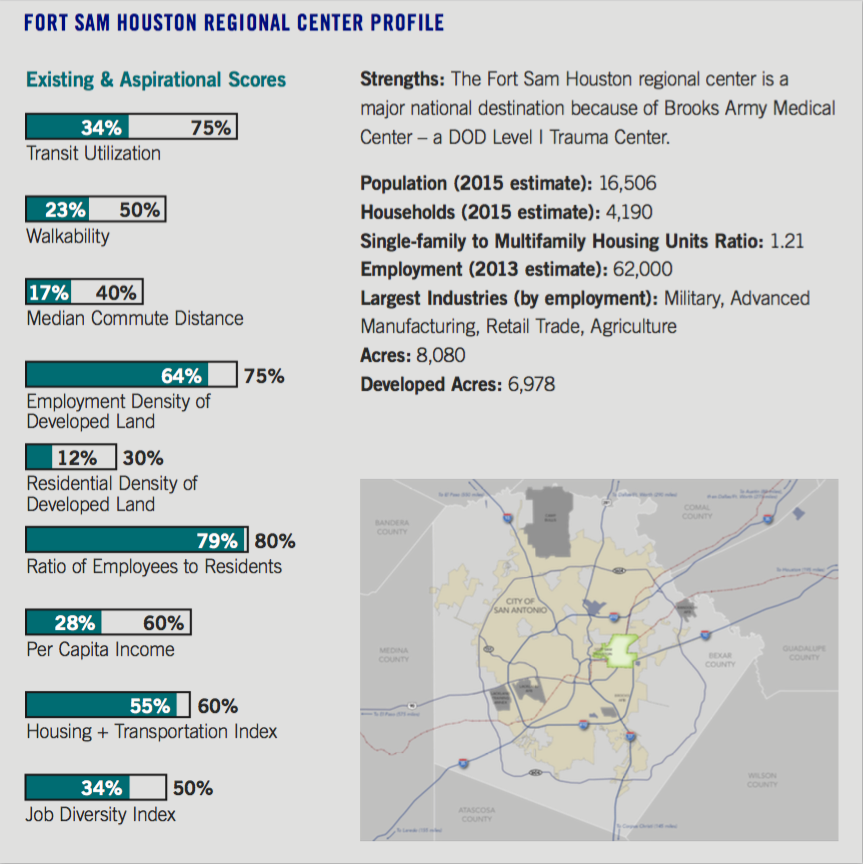 This special purpose center includes JBSA-Fort Sam Houston and large portions of San Antonio's older industrial sites along I-35. Fort Sam is a designated Historic Landmark and one of the Army's oldest installations. As home to Brooks Army Medical Center, the only U.S. Department of Defense (DOD) Level I Trauma Center, this regional center supports an innovative employment sector. The area is home to over 62,000 jobs, of which 40,000 are military jobs.
Tasks Ahead: This regional center will benefit from improved connectivity and multimodal access, as most of the area's employees commute a long distance. Support of innovative and advanced manufacturing job types will help increase average resident incomes.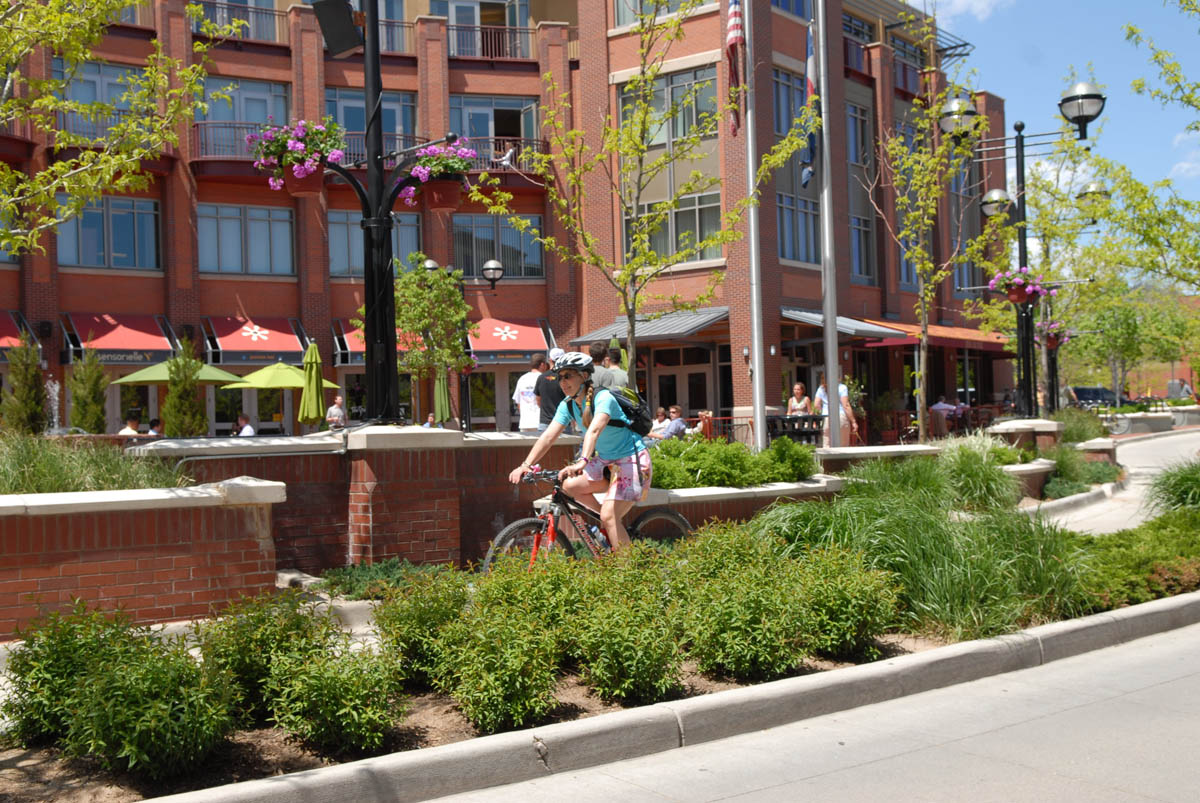 Learn more about the Regional Center Profiles