Activity Center
Medical Center
The following section provides the results of the regional center analysis and measures how a center performs relative to the future vision for its category.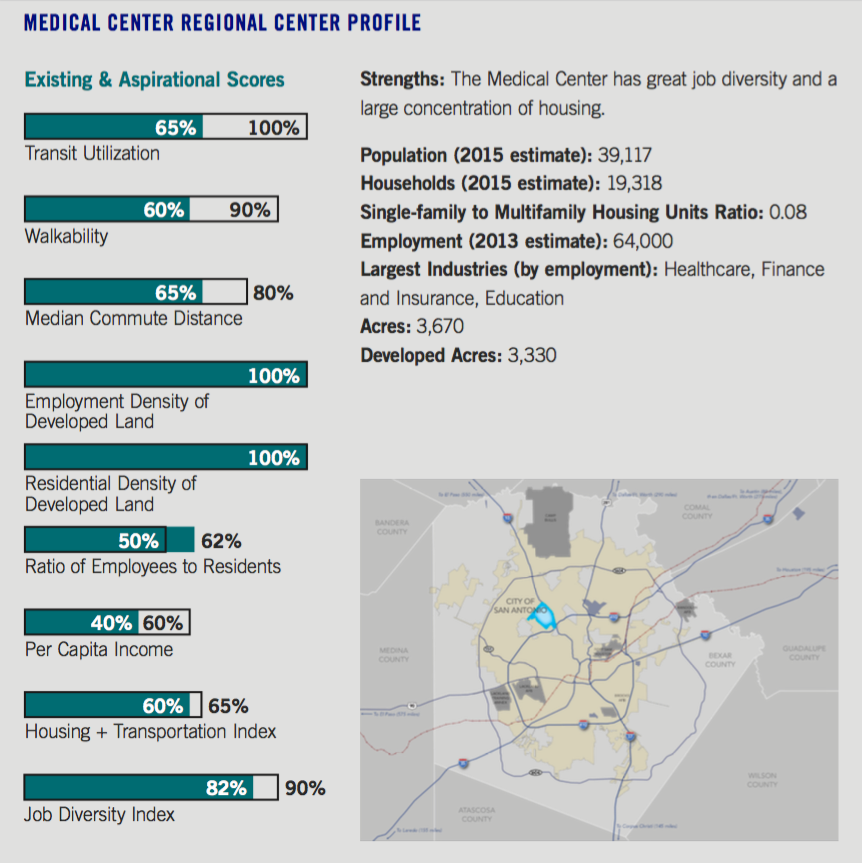 The South Texas Medical Center is a major cluster of 45 healthcare and medical-related facilities, including 12 hospitals and five specialty institutions. Healthcare employment reached 27,500 jobs in 2011 and accounts for nearly 30% of all healthcare employment in the city. The Medical Center is also home to USAA, one of the city's largest employers. This area will continue to be the primary hub of medical-related activities in San Antonio with potential to evolve into a vibrant mixed-use center.
Tasks Ahead: Transit use to and within the medical center can be increased and the pedestrian environment can be improved to make it more walkable.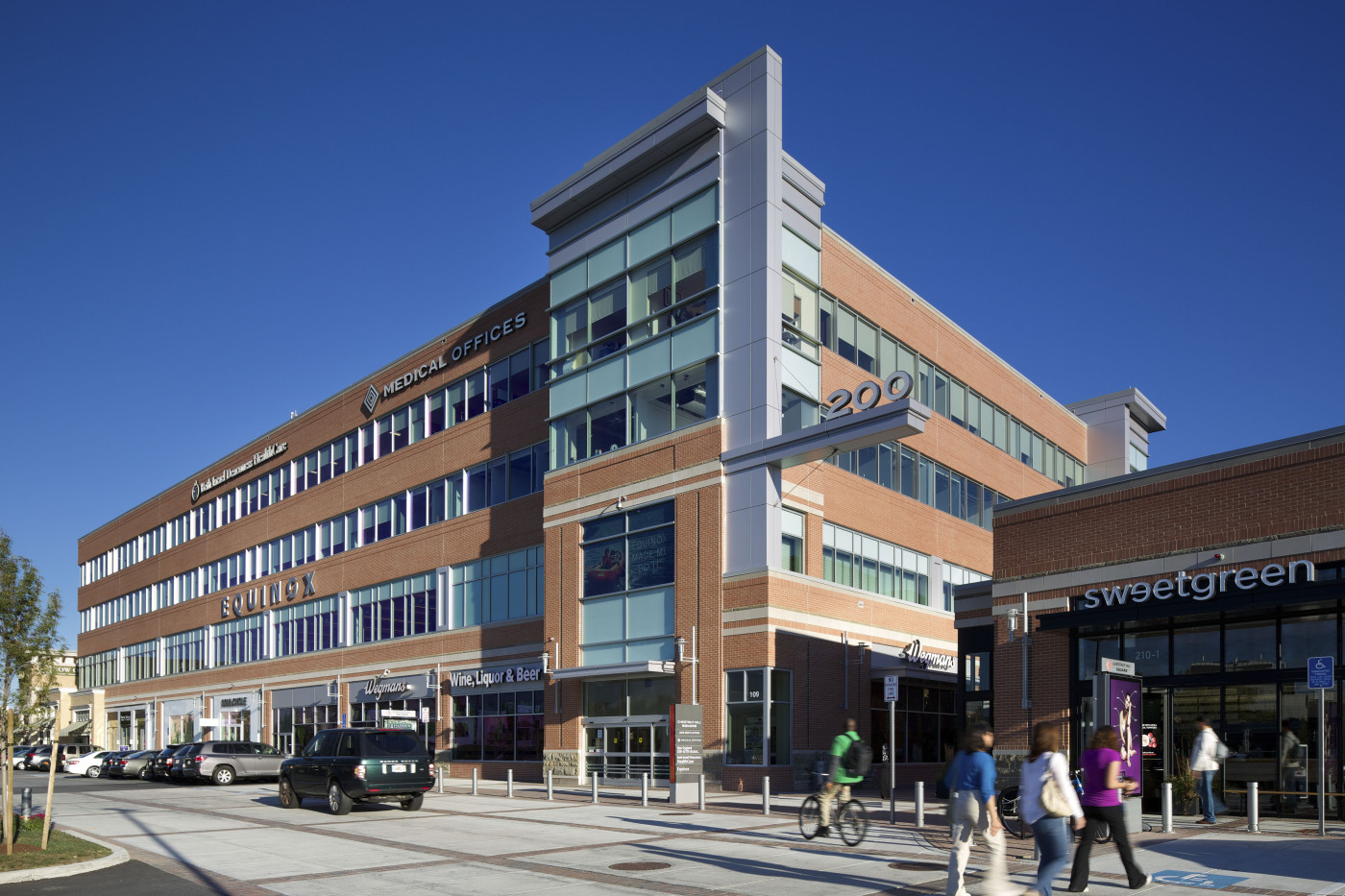 Learn more about the Regional Center Profiles